Sister Jane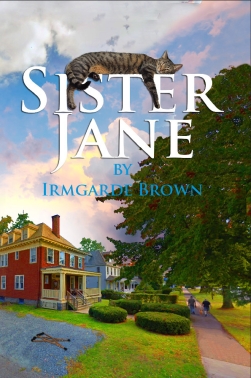 Published by SereyJones Publishers
Jane Freedle grew up in Layfayette, Maryland, on the banks of the Bay. She had an uneventful childhood, a high school sweetheart, and several delayed dreams as she raised her children. Widowed three years prior, she is only now coming out of the fog of grief, loss, and disorientation. An unlikely encounter with a seemingly feral cat, turns her Sunday walk to church into a mindbending event. The cat is struck by a car and out of Jane's natural instinct and pity for the animal, she prays for the cat who not only survives but walks blithely away. From that moment forward, Jane finds herself an unwitting miracle worker. She tries to remain anonymous whenever possible. None of it makes sense. She is stunned and frightened.

When Jane finally gets up the courage to tell people about her new-found abilities, people such as her pastor, her friends, and her family, their reactions range from suspicion to condescension to doubt. To make matters worse, the miracle healing at the nursing home has attracted some local press and she has been identified as a possible witness to the patient's recovery. The skeptical reporter is convinced she is a charlatan.

And yet there are people who believe in her gifts and begin to flock to her door for a healing touch or word. Her son-in-law becomes her manager, convinced that money can be made and her former sister-in-law who is from a church where charismatic gifts are extolled joins the team as they plan for a grand healing service with the newly branded Sister Jane.

As Jane's notoriety builds, other characters appear who believe her abilities can be weaponized. She is abducted, threatened, and warned that she must capitulate to their demands. Who can she trust? Jane's life is endangered both by well-meaning believers as well as unscrupulous and powerful men.
paper | $15.00 USD | 978-1881276272 | June 30, 2021