What a Character!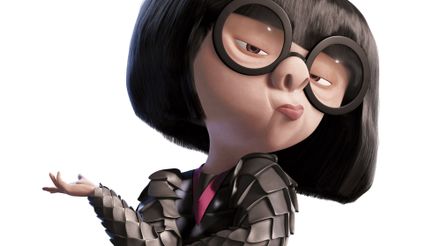 Quite a few "characters" have floated in and out of my life. I'm sure you could say the same. They are the colorful bits; they are the ones we remember for a long time.
Charlie rented one of our rooms on Park Avenue when I was a child. He had what I now know was a trigger finger, his ring finger, on his right hand. He was a heavy smoker and spent a lot of time hanging out on our porch. Gruff and grizzly, most of the time, he indulged a 2nd grader who had lots and lots of questions. And then he was gone.
Mr. Melķis was from the Latvian community and taught piano to me and my brother in our home. He also directed the Latvian community choir. He was a dramatic man with black hair he was constantly whipping back out of his face or running his hands through it. He stomped and yelled and generally filled space with himself wherever he was. But he was also talented and underused in this new American society that he and many others had adopted in the late 40's and 50's.
Mrs. Adams was my fifth-grade teacher and her claim to fame was a long string of spittle that generally extended between her top and bottom red/pink lips whenever she talked.
Mr. Dill, I'm sure I've mentioned him elsewhere, my driver's education teacher in high school, who couldn't pronounce my name and nearly killed a squirrel by stomping on the gas while I was learning to drive.
The list goes on. When writing a book, at least for me, it's often the characters who come alive in my mind before anything else. Sometimes they vie for attention, wanting to appear in more sections of the book than I had originally planned. Some complain about the things I have them say because they are sure I misheard their intention. But worst of all, they cry as I delete one of them, lock, stock, and barrel.
Often, as I'm reading a book (before it's been produced as a movie), I imagine the actors or actresses who might play the role. I could see Jennifer Lawrence or Emma Stone play Nora Seed in the "Midnight Library" or maybe Emma Roberts in "Eleanor Oliphant is Completely Fine" or Russel Crowe in "The Storied Life of A. J. Fikry."
I'd be lying if I didn't do the same exercise for my own book. But it's probably not fair to a reader to give away the image in my head. I'd rather you create your own and tell me who you see. Here are the main characters:
Jane Freedle, 69 year old, former 2nd grade teacher, a widow with three adult children.

Wade Twomey, a 65-year old reporter, down on his luck, but trying to hold out til 66. He's divorced.

Nick Fabriani, Jane's son-in-law, who wants to be a success and has lots of ideas but not good on follow-through.

Pearl Smythe, 71 year old, Jane's older sister, a nurse who has yet to retire; she is generally in charge.

Emiko Fujihara, 30-something, formerly special ops, now working in the scientific community.

Baxter, early 40's, also former special ops, now working for the National Security Council.
Or perhaps you might see yourself in one of the main characters or a side character. That would be a fun exercise too.
Countdown has begun in earnest. Book should be available on most retail platforms for sale by 6/27/21 and some sites are showing it as a pre-order, Barnes & Noble and Books-A-Million to name two.